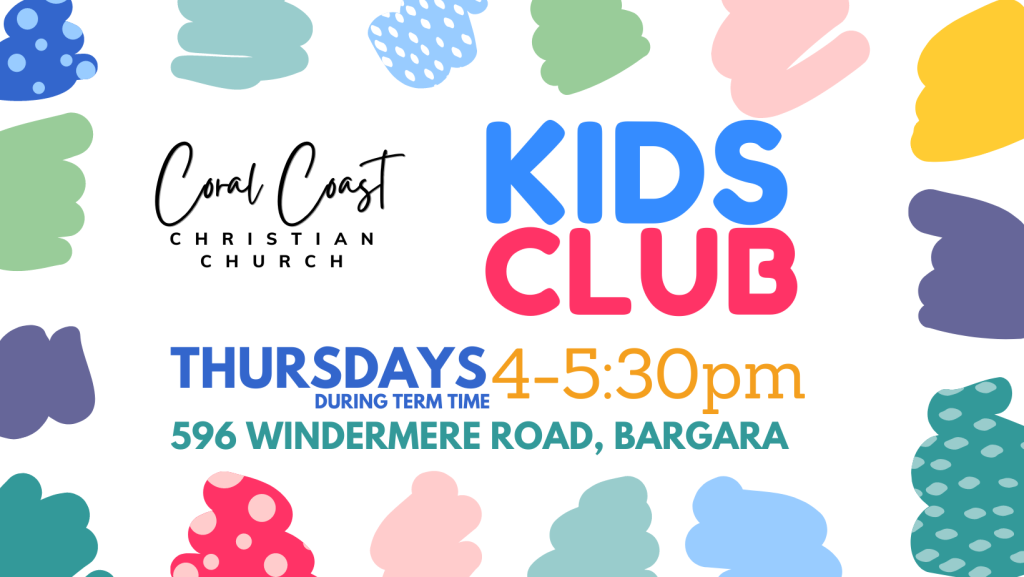 When: Thursday 4-5:30pm during school term
Where: Church hall
What happens: Kids Club is a place for kids to do fun and sometimes crazy things! Games, activities, songs and dancing, craft, afternoon tea and learn about God and his word and his world!
When: Sundays during the morning service, during school term.
Where: Church Hall
What happens: Kids Church is church just for kids! With songs and dancing, activities, craft, games and bible teaching with the Kids Church Team.